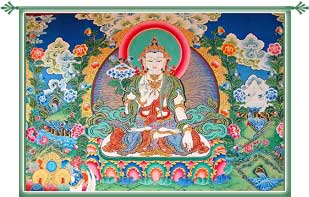 The elite bungalows and impressive palaces of Bangalore stand testimony to the beautiful arts and crafts of the city. The interiors of these edifices stand adorned with arts and crafts, which have beauty beyond description. Right from wood to metal to stone, almost all types of arts and crafts can be seen in Bangalore. These age-old arts and crafts have been passed on from generation to generation and are being perfected more and more with time. In the following lines, we have provided more information about the arts crafts of Bengalooru, India.
Wood Carving
The craftsmen of Bangalore still follow the age-old techniques for doing carving, inlay-work, coating, painting, etc in wood. The woodcarvings done by them speak magnitudes about their exquisite craftsmanship. Infact, the entire state of Karnataka, which abounds in forest reserves, is known for the art of woodcarving.
Ivory Carving
One of the popular arts and crafts of Bangalore, infact the whole of Karnataka, is ivory carving. The articles carved out of ivory mainly have the images of Gods and Goddesses as their theme.
Stone Carving
Stone carving also counts amongst the major arts and crafts of Bengalooru. Infact, the stone carvers of Karnataka have won numerous awards at the national as well as international level also.
Sandalwood Craft
The fragrant sandalwood is used to make some of the most exquisite pieces of art. The most popular images carved out of sandalwood are those of Lord Krishna. Apart from this, items like jewel boxes, combs, trays, decorative articles, lampshades, etc are also in demand.
Doll Making
The area most famous in Bangalore for Doll making craft is that of Channapatna. The wooden puppets made in the city are widely used during the festival of Dussehra. Besides the wooden puppets, puppets made of leather are also quite common.
Metal Ware
The craft of metal ware has been practiced in Bangalore since ages. The items made of metals include ornamental penholders, jugs, candlesticks, plates, paper knives, bowls, etc.
Mysore Paintings
The famous Mysore paintings of Karnataka date back to the time when Ajanta caves were carved. The exquisite drawings boast of soft lines, smooth edges, dazzling vegetable colors and gleaming gold leaf. There is also a school in Bangalore, dedicated to the art of traditional painting.