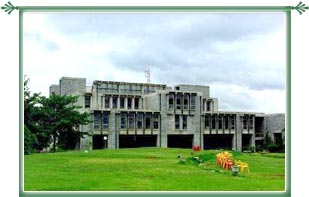 IIM Bangalore
, also known as IIMB, is one of the best
management institutes in India
. Founded in the year 1973, IIIMB selects students for its courses through the Common Admission Test (CAT), conducted jointly by all the IIMs. Students from all the over the country take this test, to get admission in these highly esteemed institutions. The Indian Institute of Management Bangalore has recently opened its campus in Singapore also.
Programs Offered
The following programs are offered by the Indian Institute of Management, Bangalore.
Postgraduate Programs
Postgraduate Program in Management (PGP)
Post Graduate Program in Software Enterprise Management (PGSEM)
Post Graduate Program in Public Policy and Management (PGPPM)
Doctoral Program
Fellow Program in Management (FPM)
Executive Programs
Open Programs
International Programs
Customized Programs
International Masters Program
IIMB also offers an International Masters Program in Practicing Management (IMPM). This program is being offered in joint collaboration with INSEAD, McGill University, Lancaster University and a consortium of Japanese universities.
The Campus
The entire campus of IIM Bangalore consists of 12 hostel blocks, one executive block and the executive accommodation at the Management Development Center. All the students are provided accommodation at the campus itself. The facilities provided at the hostel include 24 hours Internet connectivity, fully automatic washing machines, music room, recreation room, laundry service and ironing service.
There are three PCOs in the hostel premises, along with a library, music club and shops. A state of the art gymnasium, a football/cricket ground, an indoor badminton court, a hard surface tennis court, a basketball court, a jogger's park and two courts for Tsepak Ball (local sport) are also present inside the campus of IIMB, India.
Events
IIM Bangalore organizes Unmaad, one of the biggest inter-college events of India, every year. Spread over three days, it attracts thousands of participants from the other premier institutions in the country. Indian Institute of Management, Bangalore, also organizes Vista, one of India's largest business-school meets.