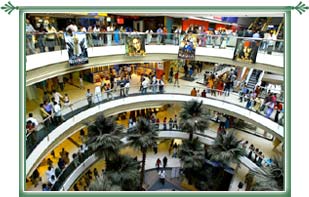 There is no dearth of entertainment means in the city of Bangalore. Right from pubs to shopping malls to auditoriums to art galleries, there is something to keep each and every person entertained. Infact, Bangalore can be called as the hub of entertainment and recreational activities. Read on to know how to enjoy in Bengalooru, India.
Art Galleries
The art lovers visiting the Garden City of India need not despair. There are numerous art galleries in Bangalore that showcase beautiful pieces of art. Bangalore art galleries also serve as a window for people to come face to face with the tremendous talent of the local artists.
Auditoriums
The cultural side of Bangalore is reflected in the numerous auditoriums that have been set up in the city. Right from dance performances to musical programs to plays, the auditoriums in Bangalore have everything to satisfy the creative side of the people.
Cinema Halls
One of the popular means of entertainment in Bangalore comprises of the numerous movie theaters and multiplexes dotting the city. Infact, Bangalore was one of the first cities where the concept of multiplexes was introduced. Most of the movie theaters in Bangalore have restaurants situated nearby, thus offering the complete entertainment package for the entire day.
Discotheques
If you haven't seen the nightlife of Bangalore, you haven't seen anything there. One can find some of the most happening discos of India in the Bengalooru city. Whether you are visiting Bangalore for one day or more days, make sure to visit at least one of the discotheques in the city.
Shopping Malls
The city of Bangalore is like a shopper's paradise. Right from the inexpensive roadside goods to branded items, you can get almost anything and everything here. Bangalore is also full of shopping malls, providing shopping outlets, restaurants and kiddies corner, all under one roof.