Bangalore discotheques provide the city with a happening nightlife. Read about the discos of Bangalore/ Bengalooru India.
Bangalore Discotheques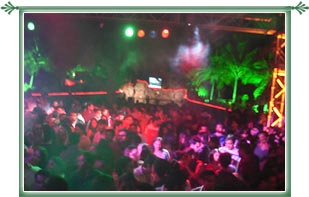 If you haven't seen the nightlife of Bangalore, you haven't seen anything there. One can find some of the most happening discos of India in the Bengalooru city. Whether you are visiting Bangalore for one day or more days, make sure to visit at least one of the discotheques in the city. Let your hair down and party throughout the night. In the following lines, we have provided a list of the famous discotheques in Bangalore.
Cross Over
Whitefield, Bangalore
Eclipse Arc Club
Wide Tunnel Road, Murgeshpalya
Funky Town
Residency Road
Inferno The Club
7th Mile, Mysore Road
JJ's
Airport Road
The Rocks Dominion Allasandra
Bellary Road
Splash Club Cabana
Jade Garden, Bellary Road
Titanic Entertainment
Terminus Club, Chache Towers, Residency Road