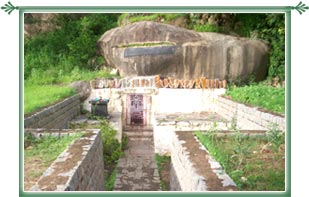 The Banashankari temple of Bangalore dates back to the year 1915. It was founded by Somanna Shetty, a devotee of Banashankari Amma. He brought a deity of Amma from Badami, in Bijapur district, and installed it inside the temple. Situated on the Kanakapura Road, the temple now comes under the management and control of the Endowment Department of the Government of Karnataka. Given below is more information on the Banashankari Temple of Bangalore, India.
Unique Time and Form of Offering Prayers
One of the unique features of this temple is that the deity is worshipped in Rahukala, considered to be an inauspicious time according to Hindus. It is believed that worshipping Banashankari Amma in Rahukala rids one of all the hardships and paucities in life. There is a large rush of devotees in the temple, especially on Tuesdays, Fridays and Sundays, considered to quite auspicious for doing puja. The prayers are offered by lighting multiple oil lamps in half cut lemon peels, whose pulp has been removed.
Annual Cultural Ceremonies
Three cultural ceremonies are held at the Banashankari temple of Bangalore, every year. The first ceremony, commemorating the birth anniversary of Banashankari Amma, is held on 13th September. The second one is held as a celebration of the Dussehra festival, in October-November. The third, and the last, ceremony is held in the last week of December or the first week of January, to mark the anniversary of the temple.