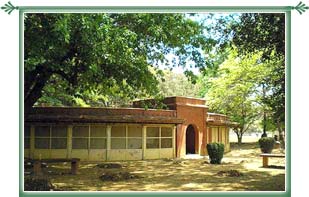 Bangalore Aquarium is situated on Kasturba Road, at the entrance of the magnificent Cubbon Park. It is housed inside an octagonal-shaped building and boasts of having an exotic variety of aquatic life. The Aquarium, situated in Bangalore, also holds the distinction of being the second largest aquarium in India. Consisting of three floors, it was inaugurated in the year 1983. The Aquarium is under the control of the State Government's Department of Fisheries. One of the best features of the Bangalore Aquarium is that it has tried to create a natural habitat for the fish.
Fish
The Aquarium of Bangalore has a wide variety of aquatic life. It has on display the largest number of cultivable as well as ornamental pet fish. However, the fish housed in the aquarium are only freshwater fish, both indigenous and exotic. The fish seen at the aquarium include angel fish, glow light tetra, red tail shark, Siamese fighters, catla, Indian tiger barb, mahseer, freshwater prawns, blue gourami, gold fish, etc.
The Building
On the ground floor of the three-storied building is the office as well as the laboratory. One can also find an outlet for fish feed there. On the first floor are fourteen big tanks, each of them home to the larger cultivable varieties of fish. On the second and the last floor, there are two rows of water tanks. The upper row consists of 23 medium sized tanks, while the lower row has 46 small tanks. Both the tanks are used for displaying only ornamental fish.