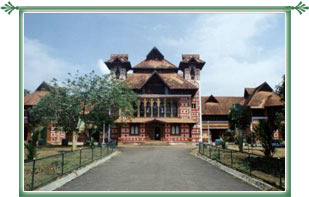 The Government Museum of Bangalore counts amongst the oldest museums in India. It is located at the Kasturba Gandhi Road, quite near to the magnificent Cubbon Park. Colonel Sankey designed the main building of the Government museum and got it constructed in the year 1876. Later, a number of wings were added to the main building. Bangalore Government was opened up for public viewing in the year 1886 only.
The Government Museum of Bangalore comprises of two exhibition floors, which have been further divided into eighteen galleries. These galleries comprise of different sections like geology, natural history, sculpture, art and numismatics. The rich collection of the museum comprises of ancient coins and art, along with relics from the Indus valley civilization, especially Mohenjodaro, Halebid and Vijayanagar. Many relics kept at the museum are as much as 5000 years old.
Government Museum of Bangalore also houses prehistoric artifacts, belonging to the Neolithic period. These artifacts were unearthed while excavations were being carried out at Chandravalli. Other items displayed inside the museum include a rich assortment of South Indian jewelry, fascinating stones, inscriptions, icons, paintings, coins, miniature paintings, sculptures, textiles, etc. Government Museum is open on all days, except Wednesdays and public holidays.